Filet MignonVeri Veri Teriyaki JerkyGingery & Garlicky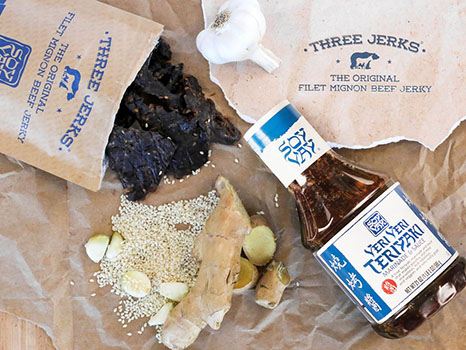 Are you sure you want to exit Auto Delivery?
Your Auto Delivery, , will not be saved.
Congratulations, you have started:
This item has been added to your cart as part of your new Auto Delivery.
You successfully added this item to your confirmed Auto Delivery order!
Inspired by the flavors of Asian sauces and marinades, our Veri Veri Teriyaki ® Jerky is the stuff legends are made of. We've partnered with everyone's favorite marinade company, Soy Vay ®, to combine their award winning Veri Veri Teriyaki ® Sauce with our tender Filet Mignon. Featuring salty, gingery and garlicky flavor notes, we've taken jerky from "meh" to mind blowing. We may be jerks, but their archetypical jerky is refined.


How fast will I receive my order?