Filet Mignon
Hamburger Jerky
Beefy & Delicious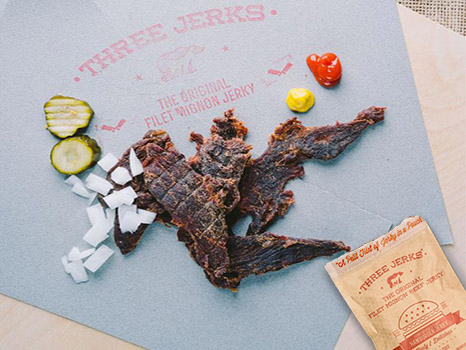 For centuries, the only problem with burgers was that they didn't come in jerky form. That's all changed now. We teamed up with the beautiful weirdos at Thrillist to create "I Can't Believe It's Not" Hamburger Jerky that tastes like your favorite hamburger: starting with our signature filet mignon, we then layer blasts of ketchup, mustard, and pickles to create the finest portable Hamburger Jerky this side of the slider that's still in your jacket pocket.
Our Filet Mignon "Jerkologists" are handcrafting the finest beef jerky on a daily basis. This artisanal processes creates Three Jerks Jerky quality.





How
fast
will I receive my order?