Grass Fed Beef Jerky
Teriyaki Flavor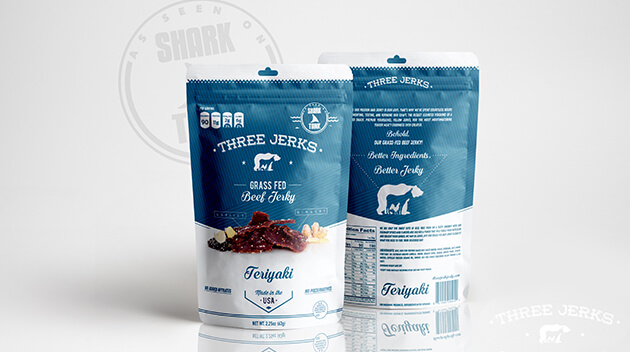 This item is available for Auto Delivery!
3-Pack (3 x 2.25 oz. bag):
$8.23 per bag
- SAVE $1.08!
6-Pack (6 x 2.25 oz. bag):
$7.80 per bag
- SAVE $4.75!
12-Pack (12 x 2.25 oz. bag):
$7.36 per bag
- SAVE $14.79!
Inspired by the flavors of Asian sauces and special marinades, our Grass Fed Beef Teriyaki Jerky is the stuff legends are made from because we know our MEAT! The meat is consistently tender, as we only use the Top Round of Beef and blend with only the finest teriyaki sauce that features a salty, gingery and garlicky flavor that has set us apart from those other brands. We are jerks, but refined jerks, you will taste the difference after being knighted a refined jerk after one mouthful.

How
fast
will I receive my order?