Three Jerks Complete Variety Pack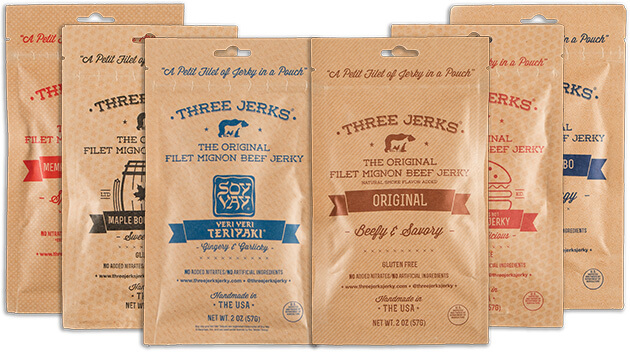 Are you sure you want to exit Auto Delivery?
Your Auto Delivery, , will not be saved.
Congratulations, you have started:
This item has been added to your cart as part of your new Auto Delivery.
You successfully added this item to your confirmed Auto Delivery order!
Too much deliciousness to choose one flavor? Try our Complete Variety Pack including Original, Chipotle Adobo, Memphis BBQ, Hamburger, Maple Bourbon Churro, and Veri Veri Teriyaki.
How fast will I receive my order?